After three long years, we had the opportunity to once again hold a personal general assembly of the AECAC in Nuremberg, Germany, on 3 March 2023.
In addition to the start of a debate  on the further development of our association, the focus was also on the various political challenges at European level – ranging from the ban on lead ammunition to the legislative framework for firearms.
In addition, various internal elections were held in Nuremberg. 
Michael Blendinger (Germany) was elected President of the AECAC.
Angelos Pitsillides (Cyprus) was elected Vice-President of the AECAC.
Peter Brass (Germany) was elected Secretary General of the AECAC.
The following were elected as members of the Executive Committee of the AECAC:
George Kirgias (Greece)
Palle Skov Hansen (Denmark)
New president Michael Blendinger thanked our former president Yves Golléty for his many years of commitment to our interests and to our sector.
"Our sector is facing challenges in the short and the long-term – ranging from issues such as the implementation of and possible compensation for the lead ban to the looming reform of the EU firearms regulation and directive.  It is now my firm intention and wish that we make our association fit for the future. I count on the support of every member for this", said Michael Blendinger.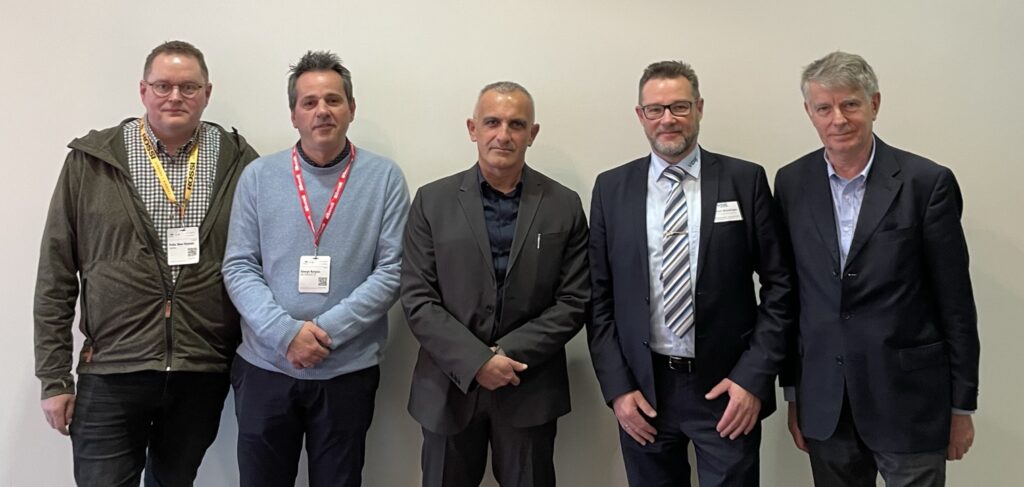 Photo from left to right
Palle Skov Hansen (Denmark), George Kirgias (Greece), Angelos Pitsillides (Cyprus), Michael Blendinger (Germany), Yves Golléty (France)